AbbeyAutoline MD celebrates win at prestigious industry awards
Julie Gibbons awarded insurance accolade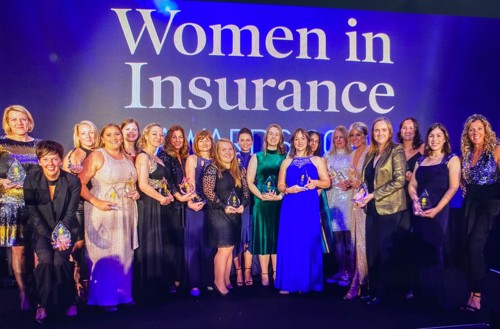 AbbeyAutoline is delighted to announce MD Julie Gibbons has received a renowned accolade at the UK's Women in Insurance Awards which took place recently in London.
After a momentous 12 months at Northern Ireland's largest insurance broker, Julie has topped it off after winning the Broker of the Year Award at the ceremony.
The Women in Insurance Awards honour the inspiring achievements of women across all sectors of the market, at all levels and disciplines. They also offer a platform for companies shaping the discussion around how the industry can improve diversity within the sector as they offer a platform for applauding the most forward-thinking initiatives.
Created after a merger between Abbey Insurance and Autoline, AbbeyAutoline is part of the Prestige Insurance Holdings Group.
Julie, who was shortlisted for two prestigious industry awards says the recognition is testament to the hard work and dedication of the entire team at AbbeyAutoline during the past year.
She said: "I am delighted to have been shortlisted alongside such quality finalists in the first instance, but to win Broker of the Year is particularly amazing. It is an extremely proud moment for me and for everyone at AbbeyAutoline as we were up against some very inspiring women from our industry.
"The awards are an important tool to help showcase the amazing work being delivered by women right across the insurance sector as we continue to strive towards equality.
"I am particularly proud to have won this year as the past 12 months have been very significant for our business.
"Despite the merger taking place during the unprecedented challenges of a global pandemic, our business has remained buoyant, and we have immediate plans to grow our 430-strong team and specifically to grow our Commercial insurance team.
"This success is down to the hard work of our people at AbbeyAutoline and they are part of the reason I have been awarded Broker of the Year, the award is a tribute to them."
AbbeyAutoline offers the complete range of insurance products such as car, young driver, home, van and taxi policies along with agri, business and corporate policies.